Assign roles to employee
Updated in November- 2023 | Subscribe to watch greytHR how-to video
A specific role provides an employee access to the application's specific features. By default, every employee is given the Employee role and has access to the Employee Self Service portal. You can assign additional roles such as workflow reviewer, onboarding reviewer, and employee-enforced policy role to your employees as per your requirements. 
The Employee Roles page in the greytHR Admin portal allows you to assign different roles to an employee. The page also displays the roles that are assigned to an employee earlier.
To view the Employee Roles page, click Employee > Setup > Employee Roles.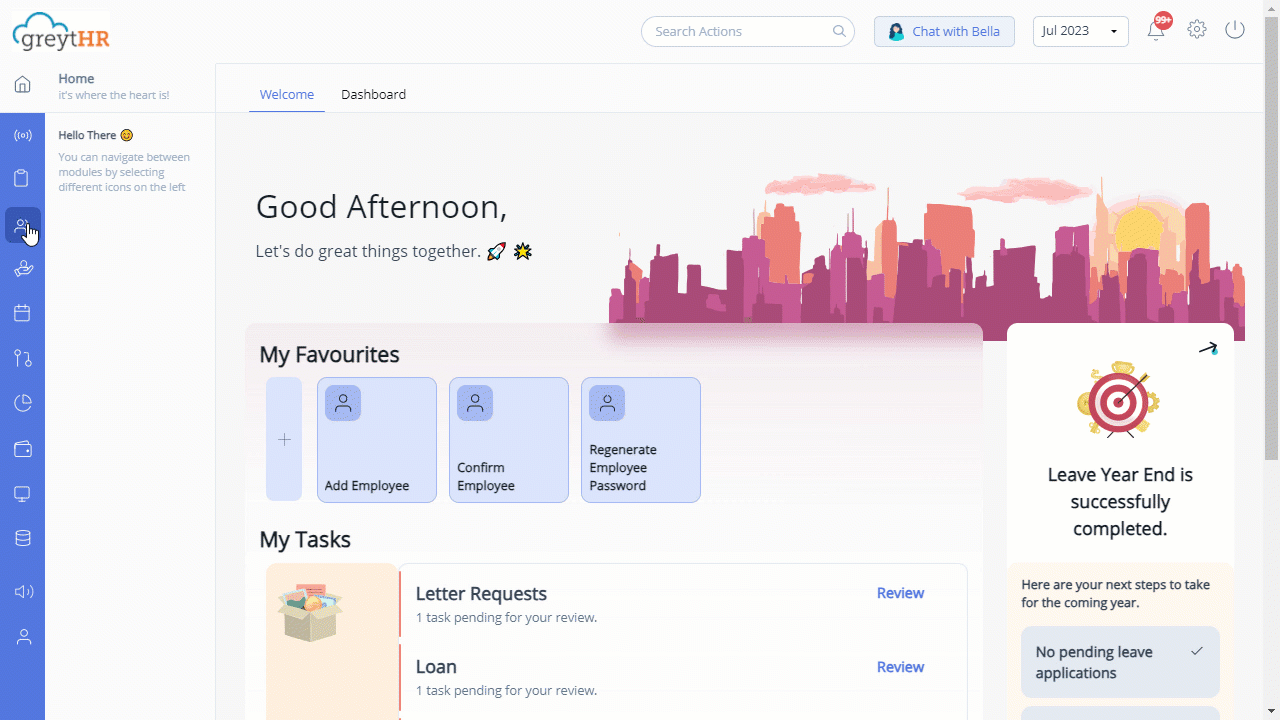 ⚠️
We recommend you to contact the greytHR support team before making any changes in settings.
Assign roles to employee
To assign roles to an employee, perform the following actions:
On the Employee Roles page, from the Search Employee search box, search for the employee to whom you want to assign a role. A list of assigned roles appears for the selected employee.

In the Assigned Roles table, double-click on an empty row. A dropdown list appears. 

Select the required role.

Click Save to modify the records.
Note: 
You can delete an assigned role using the Delete icon on the required row.

You can create new roles for your employee under System > User Administrator.
Other related links:
More resources:
▶ Video - Watch our how-to videos to learn more about greytHR.
❓ FAQs - Solve your queries using FAQs.
📢 Product Update - Read about the product updates.